UV Safety: What You Need to Know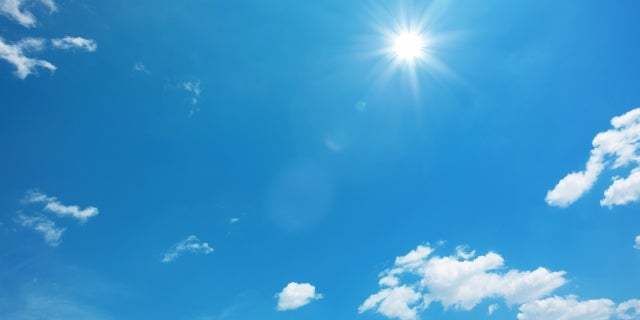 UV Safety: What You Need to Know
Submitted by

ahs-admin

on Fri, 07/20/2018 - 11:15
Vacations, barbecues, pool days…these are just a few of the great things that come with the summer season. While there are many fun aspects of summer, it is the peak time for ultraviolet (UV) exposure. The sun's UV rays can cause harmful damage to your skin if you aren't using proper protection. Amber Reinecke, PA-C with Utica Park Clinic in Cushing, shares how you can best protect you and your family from too much sun.
"Summer is the worst time for sun exposure," said Reinecke. "On average, the hours of 10 a.m. to 4 p.m. are the peak times for UV exposure. Local warnings are usually issued on days when the UV index is expected to be extremely high. If you do have to go outside between the hours of 10 a.m. and 4 p.m., make sure you are using sunscreen. Wearing protective clothing is also encouraged."
Sunscreen should be a top priority. "We suggest using an SPF of at least 30," said Reinecke. "If you will be spending time outdoors, apply sunscreen 15 to 30 minutes before going outside so it has time to soak in well. If you won't be sweating or doing any water activities, reapply your sunscreen every two hours. If you are sweating or participating in water activities, use a water resistant or very water resistant sunscreen. If the sunscreen is water resistant, reapply every 45 minutes. If it's labeled very water resistant, reapply every 80 minutes."
Regulations differ with infants. "For infants younger than six months of age, we recommend using clothing to cover as much as possible, including hats," said Reinecke. "Swim shirts are available to keep infants cool and protected from the sun. Apply sunscreen to their bodies in very small amounts to any areas that will be exposed, like their hands and faces. Always make sure you are using a sensitive or baby-specific sunscreen."
Properly caring for a sunburn is important. "If you do get a sunburn, be aware of the best treatment options," said Reinecke. "If the sunburn is mild, use nonsteroidal anti-inflammatories, cold compresses, aloe or calamine lotion. A sunburn usually appears within a couple of hours and it will peak sometime between 12 and 24 hours after exposure. It should subside within three days. If it hasn't or it continues to worsen after 24 hours or you are showing severe signs – fever, headache, vomiting or dehydration – contact your primary care physician. If your sunburn blisters, wash it gently with soap and water and keep it covered with a sterile dressing."
To make an appointment with Amber for primary care needs, call 918-225-3627.