Tips for Your Holiday Road Trip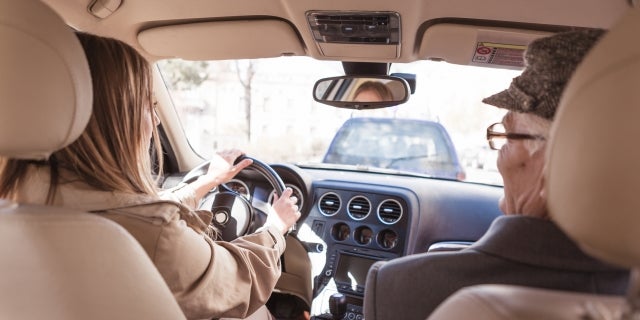 Tips for Your Holiday Road Trip
Submitted by

admin

on Thu, 12/07/2017 - 16:04
Traveling during the holidays can sometimes be stressful. According to AAA, an estimated 93.6 million people traveled by car for the Christmas holiday in 2016, and that number is expected to increase this year. With this many people out on the roads, things are bound to get a little hectic.
Not only is this the busiest time of year for traveling, it is just a busy time in general. Between attending holiday parties and tackling your shopping list, you might not have a lot of time to prepare for your upcoming trips. This year, however, we encourage you to be proactive in organizing your travel plans so that things go smoothly.
As you prepare to hit the road, be mindful of the following for a safer, easier trip.
- Plan your route beforehand, and share it with those you are going to visit. If plans change, try to alert them as soon as possible. In case of emergency, they will know the roads you were planning on taking, making it easier for you to be located.
- If you have a home alarm system, don't forget to activate it before you leave.
- Make sure your car is up-to-date on all standard maintenance (oil, brakes, tires, etc.) at least a week prior to leaving. This will give you enough time if there's a problem that needs to be addressed.
- If your trip has to be broken up into a few days, make sure you reserve your hotels ahead of time. Places will most likely be booked up due to the busy season.
- Pack a car charger for your phone, especially if you are using it for navigation.
- If you choose to use your phone for navigation, turn on the voice activation, and make sure it is placed in a secure, hands-free spot, like a window mount.
- Pack any valuable items in the trunk or a covered area.
- Pack healthy snack options, especially if you are traveling with children and/or individuals with diabetes.
- Dehydration can cause fatigue, so pack several bottles of water so you can stay hydrated.
- Take time to stop every few hours. You will need to use the restroom, and getting out of the car for a bit to stretch your legs and reenergize is crucial to staying alert.
- Keep in mind you may run into heavy traffic and/or bad weather conditions. Remember to stay calm and road rage free for everyone's benefit.
- Always make sure you and your passengers wear seatbelts. For any children, ensure they are securely buckled in the appropriate car or booster seat.
- Last, but not least, don't forget to have fun!
Sources
https://www.huffingtonpost.com/maria-rodale/8-tips-for-stress-free-holiday-travel_b_8493592.html
//exchange.aaa.com/safety/driving-advice/holiday-road-trip-travel-tips/#.WicmyluPKUk
//www.travelinsurancereview.net/tips-and-advice/travel-safety-tips/tips-for-safer-holiday-road-trips/