Six of the Best Fruits and Vegetables to Buy Organic on a Budget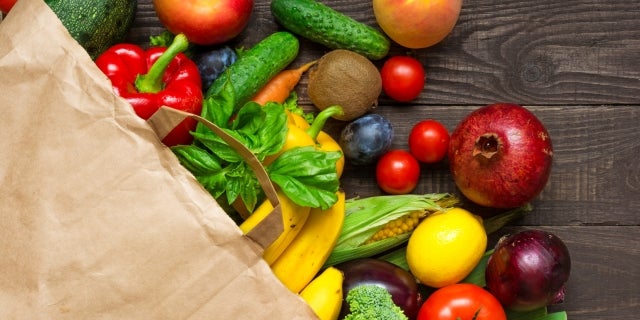 Six of the Best Fruits and Vegetables to Buy Organic on a Budget
Submitted by

admin

on Tue, 10/23/2018 - 14:52
When you hear the word organic, you often think "expensive". But you can still eat organic on a budget by being smart about what you're buying! Prioritize by buying fruits and vegetables you incorporate regularly into your diet. Do you only eat grapes every once in a while but eat strawberries daily? Buy the strawberries organic rather than the grapes. You can skip the organic section for bananas, avocados and oranges as their skin protects them from pesticides you may ingest (but still be sure to thoroughly wash them before eating). Don't put packaged food items into your cart that are organic because they are highly processed either way. Sticking to a budget and buying organic requires planning so we have put together a list of some of the best fruits and vegetables to buy:
Strawberries
Unlike bananas or oranges, strawberries do not have a protective outer skin. Because we eat the whole strawberry, there is a higher chance of being exposed to more pesticides if you don't buy them organic. You'll want to head to the organic produce section for a box of strawberries but don't feel the need to buy organic bananas, oranges or lemons because they have an outer "shell" that protects the fruit from pesticides.
Spinach
Use spinach in a salad, in smoothies or sauté it as a side dish for tonight's dinner. Spinach is a great source of calcium as well as vitamins A, K, and E. Spinach is a dark, leafy green which means it has many phytochemicals with anti-inflammatory properties. Spinach is also a good source of iron.
Apples
Apples are such a versatile fruit- they can be eaten as snacks, sliced and drizzled in peanut butter, made into pies or put into salads! Buying several apples a week ensures that you have a healthy snack option on hand as well as a great additive into salad recipes too!
Tomatoes
Tomatoes are known for being a great source of lycopene, which can prevent heart disease. Tomatoes can be used in a variety of recipes from soups to casseroles and even salads. Feel free to use them in all of your recipes throughout your week!
Potatoes
A vegetable that can be used in a multitude of dishes, potatoes are likely to have a large amount of pesticides sprayed on them as they're grown above ground. Be sure to buy organic potatoes to use in your cooking because they are grown with less pesticides. This root vegetable is one you'll want on your shopping list when working on a budget. Potatoes can be used in casseroles, baked, roasted and mashed which means they can be used all throughout the week in a variety of ways that won't exhaust your taste buds.  
Bell Peppers
Bell peppers can be used in many different recipes from stir fries, pastas and fajitas to roasted pepper recipes. Plan out your weekly meals and use peppers throughout the week. For instance, you could put peppers in your salad for lunch then use them in your stir fry for dinner.
While we recommend buying these fruits and vegetables organic, that doesn't mean they are completely without pesticides when grown organically. Always be sure to thoroughly wash your produce in water or a fruit and vegetable wash. If you want to take it a step further, you can even purchase an inexpensive vegetable brush to use.