Self-Care While Caregiving for Alzheimer's Disease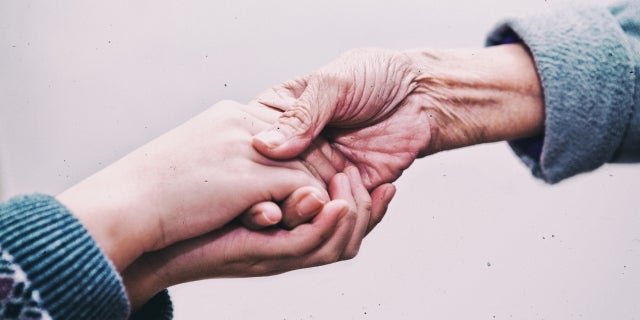 Self-Care While Caregiving for Alzheimer's Disease
Submitted by

ahs-admin

on Tue, 06/25/2019 - 15:19
Nearly 15 million Americans provide unpaid care to a person living with Alzheimer's disease or another dementia, according to the Family Caregiver Alliance. That allots to Americans providing more than 17 billion hours of unpaid care for friends and family with Alzheimer's disease and related dementias, according to the Centers for Disease Control (CDC). Throughout the different stages of Alzheimer's disease, your loved one will need different levels of attention and care. When acting as a caregiver, it's also equally as important to take care of yourself as you are caring for your loved one. We've put together some self-care and caregiver tips during the different stages of Alzheimer's disease.
Early-Stage Caregiving
When caring for a loved one in the early stages of Alzheimer's disease, you'll want to immerse yourself with learning as much as possible about the early and middle stages of Alzheimer's disease. This will help you to ease into caregiving easier. As a caregiver, you will need emotional support surrounding you. Finding other caregivers, counseling and support groups are all ways to find support through this time. Creating a network of emotional support that can evolve with you as your caregiving role develops is essential when it comes to the mental health of the caregiver.
The National Institute on Aging shares the below tips for taking care of yourself while acting as a caregiver during the early stage of Alzheimer's disease:
-Reach out to friends and family for help when you are in need of it.
-Eat a healthy, balanced diet.
-Join a caregiver's support group in your local area.
-Take some "me" time at least once a day, each day.
-Spend time with friends and family.
-Keep up with your hobbies and interests.
-Get exercise as often as you can.
-See your doctor on a regular basis.
Middle-Stage Caregiving
While the early stage of caregiving for a loved one with Alzheimer's disease requires a lot of learning, the middle-stage requires you to be patient and flexible. This stage of Alzheimer's will have you taking on a greater responsibility as your loved one may be having trouble getting dressed, having trouble speaking or acting in unexpected ways.
The Alzheimer's Association shares the below tips from other caregivers:
-Learn what to expect in the middle stages of Alzheimer's disease so you can be as prepared as possible.
-Use a calm, relaxed voice when answering repeated questions from your loved one.
-Respond to the emotion, instead of the specific question. Your loved one may need reassurance.
-Use simple written reminders if your loved one is able to still read.
Late-Stage Caregiving
During the late stages of Alzheimer's disease, your role as a caregiver focuses on maintaining your loved one's quality of life. In the late stage of Alzheimer's disease, your loved one most likely will lose their ability to talk and express needs.
The Alzheimer's Association has some tips for caregiving during this stage:
-Play your loved one's favorite music.
-Read portions of books that are meaningful to your loved one.
-Look at old photos with your loved one.
-Prepare one of your loved one's favorite meals.
-Sit outside with your loved one on a nice day
If you have questions concerning Alzheimer's disease or related dementias, contact your Primary Care Provider. to make an appointment with a Hillcrest Hospital Cushing provider, please call 918-225-3627.