Lavona's Breast Cancer Journey of Support, Faith and Care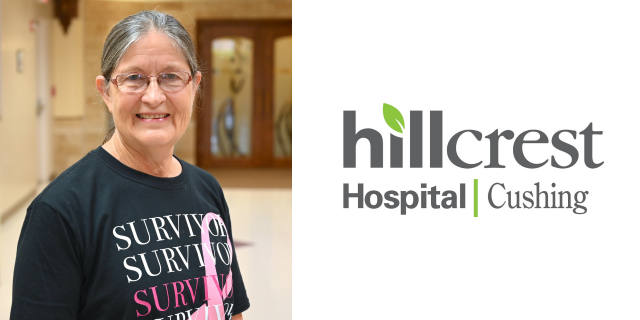 Lavona's Breast Cancer Journey of Support, Faith and Care
Submitted by

admin

on Wed, 10/23/2019 - 14:56
Breast cancer is one of the most common cancers in American women, with one in eight being diagnosed in her lifetime. Breast cancer is a disease in which malignant (cancer) cells form in the tissues of the breast. There are several different types and several ways that this cancer can be treated.
Breast cancer can be either invasive or non-invasive. An example of a non-invasive breast cancer is ductal carcinoma in situ (DCIS). DCIS occurs when the abnormal cells grow inside the milk ducts, but have not spread to nearby tissue.
Invasive breast cancer occurs when cancer cells spread to nearby tissue or other parts of the body. According to Susan G. Komen, invasive breast cancer that spreads beyond the breast and nearby lymph nodes to other parts of the body is called metastatic breast cancer. Detection of these different types of breast cancer usually involve multiple steps.
Performing self-breast exams is good practice for every woman. Some changes to look out for are the look and feel of the breast and/or nipple and any nipple discharge. It was during a routine self-exam that Lavona Smith of Hillcrest Hospital Cushing discovered a change in her breast.
"I had given classes on breast self-exams," said Smith. "I knew that it was not a normal; that it was not a cyst."
The discovery prompted her to go in for a mammogram at Peggy V. Helmerich Women's Health Center. A mammogram usually involves two or more x-ray pictures, or images, of each breast. The x-ray images make it possible to detect tumors that cannot be felt. They can also find microcalcifications (tiny deposits of calcium) that sometimes indicate the presence of breast cancer, according to cancer.gov.
Mammograms make it possible to detect cancer early and therefore start treatment as soon as possible. Most women should start annual breast screenings when they reach the age of 40. Doing them every year will help to detect changes in the breasts. Finding cancer at an early, localized stage can mean that more treatment opportunities are available.  
After diagnosis, specialists will work with the individual to find the best treatment plan. For Lavona, Laurie Flynn, M.D., of Hillcrest Medical Center, recommended chemotherapy before surgery.
"When I talked with the surgeon, Dr. Flynn, she gave me options," Smith said. "I decided to do the chemo first and then the surgery. I really appreciated her giving me the option of doing that. It did shrink the tumor."
During her chemotherapy, Smith felt a wave of support from not only her family, but the hospital caregivers as well.
"The nurses and the care I got at the chemotherapy center was outstanding," Smith said. "They are very kind; they have a sense of humor. I recommend Dr. Flynn and Hillcrest for anyone that needs breast care."
Going through breast cancer treatment, no matter what is consists of, can be a very challenging time. This is when it's important to find support, whether that be in a group, with family or friends. Take advantage of resources and lean on those with experience.
"My faith carried me through the experience," said Smith. "My family and friends were all very supportive. I think that's very important. And my nurse guidance counselor that helped connect me with resources. That was awesome."
Over 200,000 individuals will be diagnosed with breast cancer this year. As scary as that sounds, early detection through mammograms is the key to earlier and better treatment. Talk with your physician about when you should start screenings.
Schedule your 3D mammography today www.helmerichwomenscenter.com/portfolio/3d-mammography.