Heart Disease Does Not Just Happen To Other People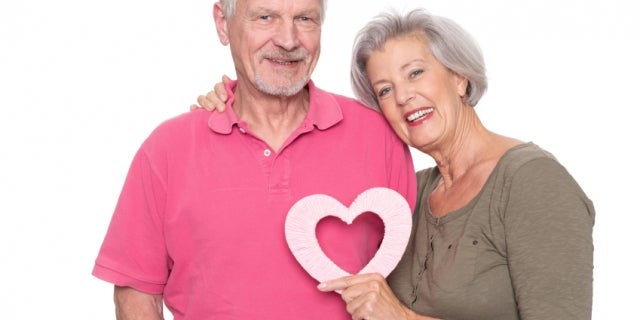 Heart Disease Does Not Just Happen To Other People
Submitted by

admin

on Wed, 02/04/2015 - 10:02
100,000 beats a day.
2,000 gallons pumped throughout your body.
The only organ not controlled by the brain.
The number one killer of men and women in our country.
The heart is an amazing organ, one which cardiologists study like a machine to understand how each part and functionality works together - or better yet, how to fix it when something is not working. Weighing only 10 ounces for men and eight ounces for women, the heart is relatively small in comparison to the job of maintaining life each and every day. However, many of us don't stop to think about our heart until something doesn't seem right. Heart disease is not just a disease affecting older men or something we can even put off worrying about until later in life. As early as childhood and adolescence, the decisions we make affect our heart health - for the better or for the worse.
What young girls eat and drink may affect their risk for developing heart disease later in life, researchers at The University of Oxford recently discovered. Childhood obesity has been linked to the early onset of menstruation and a review of more than 1.3 million women found that those who had their first menstrual cycle around the age of 10 or younger, or 17 or older, were 27 percent more like to be hospitalized or die from heart disease. There was also a noted increase in the risk of hospitalization and death from high blood pressure and stroke in this population. Fighting childhood obesity, researchers believe could help reduce the risk of heart disease in women later in life. A healthy diet, getting 60 minutes of exercise daily and proper health care can help reduce that risk.
As we age, our lifestyle decisions remain an important factor in our heart disease risk. As a reminder, the modifiable risk factors for heart disease include:
-Smoking
-Lack of Exercise
-Poor Diet
-Being overweight
-Not controlling and managing high blood pressure, high cholesterol and diabetes
Risk factors we can't control or change include:
-Age
-Family History
-Preeclampsia during Pregnancy
In our 20s and 30s, the best thing we can do to help prevent heart disease lie in the decisions we make every day, beginning with what we eat and how often we are physically active. A diet high in vegetables, fruits, whole grains, lean meats and fish and low in saturated fats, trans fats, added sodium and sugar decreases the risk of heart disease and stroke. However, it should not be considered a diet, but a lifestyle. The same is true of exercise. For those who are not physically active, it is recommended to work up to 150 minutes of moderate physical activity a week. This could include biking, swimming, hiking, running, weight training or yoga, for example. If you enjoy activities such as tennis or playing basketball, those are great ways to stay active, while also enjoying some camaraderie. Also, establish a relationship with a primary care physician and make sure to get annual wellness exams. Talk to your provider about any family history of heart disease and stroke. Don't start smoking or stop if you do. Monitor all your risk factors and know your numbers like blood pressure, cholesterol, triglycerides. Also, it is a good idea to keep stress in check.
Your 40s and 50s should be a time when you start watching for any changes in your blood sugar. Talk to your provider about a fasting blood glucose screening by the age of 45, which will serve as a baseline test for pre-diabetes and diabetes screening. Also, note any changes in your weight. As metabolism slows when we age, it is important to avoid letting extra pounds add up. If needed, talk to your provider about changes to your diet and exercise regime. Finally, if you are waking in the morning still feeling tired or your spouse complains of your snoring, it may be time to consider a sleep study. Sleep apnea is a risk factor for high blood pressure, heart disease and stroke.
In your 60s, talk to your health care provider about preventative screenings like the ankle/brachial index or cardiac calcium score. Oklahoma Heart Institute offers these and other life-saving screenings with fast, accurate results. While there are signs and symptoms of a heart attack, some people do not experience any symptoms before their first heart attack. Preventative screening can help detect a problem early, before a major cardiovascular event.
This February, also known as Heart Month, talk to your family, friends and health care provider about the importance of heart health and take the steps today towards better heart health tomorrow.