DeCleasha Martin's Favorite Thanksgiving Recipes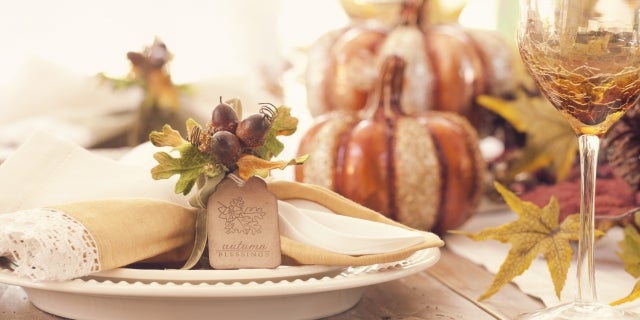 DeCleasha Martin's Favorite Thanksgiving Recipes
Submitted by

admin

on Mon, 11/19/2018 - 14:43
DeCleasha Martin, CDM, CFPP, our Nutritional Services Manager shared some of her favorite Thanksgiving recipes with us! 
Sausage, Apple, & Cranberry Cornbread Dressing
Each Thanksgiving I usually make two types of cornbread dressing this one has become my family's favorite!
Ingredients:
Half sheet pan unsweetened white sage cornbread
½ cup unsalted butter, plus more for greasing the pan and topping
1-pound fresh sage sausage, (like Jimmy Dean sage breakfast sausage)
1 medium red onion, chopped
½ cup chopped carrot
2 whole apples, such as gala or granny smith, peeled, cored, and chopped
2 ribs celery with leaves, chopped
1/2 teaspoon kosher salt
3 cups chicken broth, homemade or low-sodium canned
1/4 cup chopped fresh flat-leaf parsley
1/2 cup dried cranberries
1 1/2 tbsp. poultry seasoning
2 eggs, beaten
Preheat oven to 325 degrees F.
Crumble the cornbread in a large bowl and set aside. Butter a 3-quart casserole dish.
Melt 2 tablespoons of butter in a large skillet over medium-high heat. Add the sausage and break up with a rubber spatula. Cook until it loses most of its pink color, but not so much that it's dry, about 5 minutes. Add the sausage and pan drippings to the cornbread. Melt the remaining butter in the pan. Add the onion, apple, celery, carrots and salt. Cook until the vegetables get soft, about 5 minutes. Add the broth and parsley and bring to a boil.
Pour the vegetable mixture over the cornbread and toss until evenly moistened. Mix in the cranberries and eggs. Loosely pack the dressing in the prepared pan and cook uncovered until the top forms a crust, about 30 minutes. Drizzle about 2 tablespoons of turkey pan drippings or melted butter over the top. Cook until the top is crisp and golden, about 20 minutes more. Serve warm.
Sweet Potato Pecan Casserole
Ingredients:
4 cups sweet potato, cubed
1/2 cup white sugar
2 eggs, beaten
1/2 teaspoon salt
4 tablespoons butter, softened
1/2 cup milk
1/2 teaspoon vanilla extract
1/2 cup packed brown sugar
1/3 cup all-purpose flour
3 tablespoons butter, softened
1/2 cup chopped pecans
Directions
Preheat oven to 325 degrees F (165 degrees C). Put sweet potatoes in a medium saucepan with water to cover. Cook over medium high heat until tender; drain and mash.
In a large bowl, mix together the sweet potatoes, white sugar, eggs, salt, butter, milk and vanilla extract. Mix until smooth. Transfer to a 9x13 inch baking dish.
In medium bowl, mix the brown sugar and flour. Cut in the butter until the mixture is coarse. Stir in the pecans. Sprinkle the mixture over the sweet potato mixture.
Bake in the preheated oven 30 minutes, or until the topping is lightly brown.