Budget-Friendly Nutrition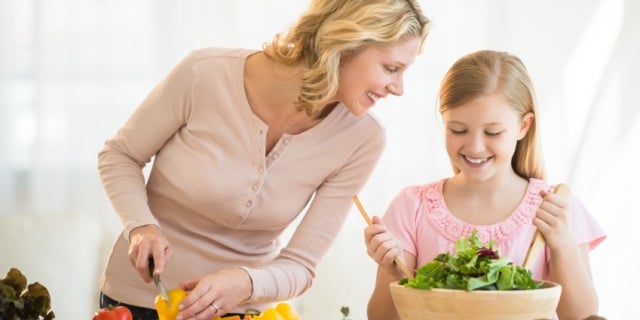 Budget-Friendly Nutrition
Submitted by

ahs-admin

on Mon, 03/16/2015 - 07:46
Busy lives, tight budgets and rising prices at the grocery store may have many families choosing what they think are the cheaper and faster food choices, costing their family nutritional balance in the meantime. Before you pick up the phone to dial in dinner or head towards another drive-thru, consider these tips from 
The Centers for Disease Control and Prevention (CDC)
 for better nutrition that won't break the bank.
Know Your Budget
 - How much should you be spending for a family of three versus a family of five? Well, it depends on a few factors and this online 
calculator
 can help give you an idea of what you should be aiming to spend each week and for the month as a total. With this information, you can start to layout what each meal at home should cost for breakfast, lunch and dinner.
Cook for More Than One Meal - Cooking takes time, energy and money. You can help stretch your dollars by cooking more than you need for that particular meal and saving the rest for an upcoming meal. This is a great idea on the weekends or days off from work to help prepare healthy meals that are ready to pull from the freezer on busy nights after school and work.
Layout a Meal Plan for the Week - By knowing what you would like to prepare for the week, you can take a look to make sure you are including enough fruits, vegetables and lean protein with each meal. Then see how you can use ingredients throughout the week, instead of for just one meal. Having a plan also saves time and any stress of trying to think of something healthy for your family last minute.
Buy In-Season - Fruits and vegetable prices are subject to change throughout the year based on supply and demand. If you buy what is in-season at the time from your local grocery store or farmer's market, the prices will better than when they are much more difficult to come by. During spring and summer, tomatoes, corn, blueberries, and zucchini are great items to buy fresh and in-season. Plus, buying what is in-season tastes better as well!
Start a Garden 
- Though it requires a little preparation, patience and care, a vegetable garden at home allows you reap the rewards of a small investment of seeds with your crop of vegetables at the end of the season. Here are some 
tips
 for getting started.
Make Homemade When You Can - While DIY in the kitchen is not for everyone, you can save money by making your own fruit juice, for example. Mixing water with frozen juice concentrate is often less expensive than store-bought juice.
Don't Buy More Than You Need - Now that you have laid out your meal plan for the week and know what ingredients are you going to use in various recipes and meals, make sure you only buy what you and your family will consume that week. Don't be influenced by flash sales to buy any more than you need.
 
Know Food Prices - The more you become aware of your budget, prices for in-season produce and the amount of food you need for the week, the more food-budget wise you are by recognizing when food prices are a good deal or not. This may require finding the best store for your grocery shopping needs and budget.
Eat Most Meals at Home - Of course if you are going to all the work of meal planning, grocery shopping and preparing some meals in advance, the more often your family eats at home, the more money you will save. Plus, when you know how your food is prepared, meals are typically more healthy than when ordered at a restaurant. This also provides good family time around the table free of other distractions.
Try New Things - Keep it interesting for you and your family by trying ingredients in new ways. For example, summer peaches can be diced and added to a salad, halved and grilled or even topped with vanilla ice cream for dessert.