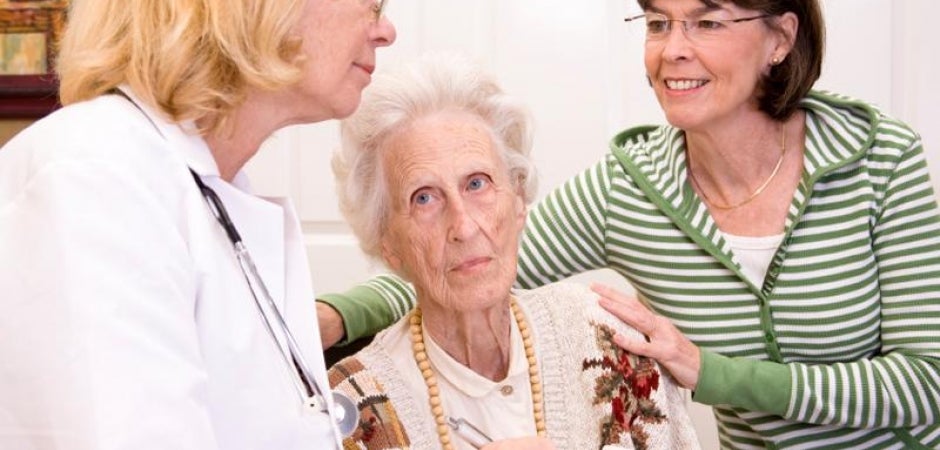 Behavioral Health for Seniors at Hillcrest Hospital Cushing is a specialized inpatient program designed for individuals experiencing sudden changes in behavior as part of the aging process which may require a secure treatment environment.
Diagnosis and treatment are available for a wide range of challenges including:
Alzheimer's

Assaultive Behavior

Confusion 

Danger to self or others

Dementia

Depression

Schizophrenia/Psychoses

Severe Agitation 

Sudden Changes in Behavior

Suicidal Behavior
Hillcrest Hospital Cushing's Behavioral Health for Seniors is located on the fourth floor of the hospital. It is a 13 bed unit and all exits are electronically secured to ensure the confidentiality and security of our patients.
The goal of our program is to return each patient to the most useful and productive life possible through the following features:
Comprehensive assessment

Individualized treatment planning

Medication management

Group, individual & family therapy

Therapeutic recreational activities

Nutritional counseling

Discharge planning

Physical therapy (if needed)

Coordination of follow-up care with community resources

Coordination with family of alternative living placement
Clients are referred to the Behavioral Health for Seniors program from a variety of sources. Many are referred by a physician, while others may be referred by family or friends who are concerned about changes or difficulties the older adult is experiencing. All individuals referred to the program will complete a confidential preadmission assessment to determine if admission is appropriate. Transportation may also be available depending on circumstances and availability.
Referrals can be made 24 hours a day by calling (918) 225-8400 or 1(844) 219-4049.