Working With Your Physician to Manage Endometriosis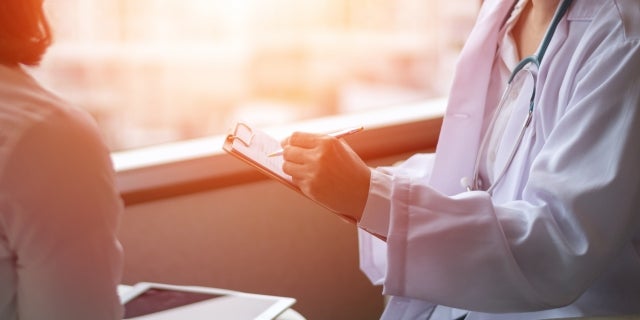 Working With Your Physician to Manage Endometriosis
Submitted by

admin

on Tue, 04/02/2019 - 15:09
When managing endometriosis, it's important to find a physician that can help you. Before your appointment, take some time to set an objective and write down a list of the questions you are wanting to ask. It's helpful to put your thoughts into writing beforehand so you don't forget to ask your physician anything. You may have specific questions about your diagnosis, management and treatment of endometriosis. According to Endometriosis.org, here are some of the questions you may want to ask your physician:
-What is your treatment plan for me?
-How will we know if this treatment is working for me?
-What are the benefits and risks of this treatment plan?
-How long is this treatment?
-Are there any alternative treatments we can discuss?
-Will I need additional treatments or procedures in the future?
-What will happen if I do not move forward with this treatment plan?
-What is your approach for pain relief?
When it is time for your appointment, make sure you accurately convey your symptoms. Minimizing them could possibly put you on track for an unsuccessful treatment plan. It's important to be as specific about the symptoms you are having as possible. If you can, write them down and track them in a small journal or on a piece of paper that you can bring and show your physician. It can also be helpful to write down all of the medications and supplements you are taking as well as bringing with you any applicable medical records and lab results for your physician to see.
It can take time to develop a strong physician-patient relationship, but having a physician you can trust to help you manage endometriosis is especially important.
If you are in need of a physician to help you manage your endometriosis, call 918-392-0175 to make an appointment with Dr. Brandon Wilson, D.O.