New heart program helps save the life of one of Hillcrest Cushing's own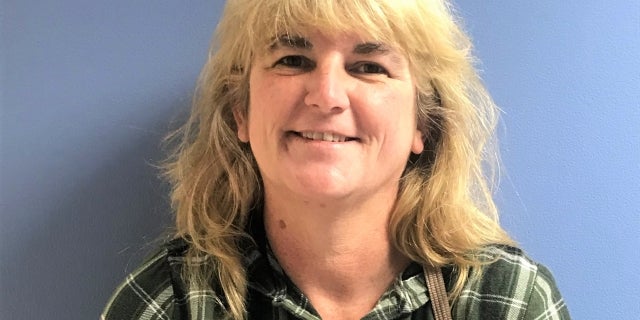 New heart program helps save the life of one of Hillcrest Cushing's own
Submitted by

shein

on Fri, 06/04/2021 - 15:37
When Hillcrest Hospital Cushing decided to incorporate a coronary CTA program, little did the hospital know one of its own would be among the first to benefit from the new technology.
"The machine saved me from having a massive heart attack and dying," said Donna Judson, from Hillcrest Cushing EVS (Environmental Services).
In April, Oklahoma Heart Institute noninvasive cardiology specialist Neil Agrawal, M.D., implemented the coronary CTA program in Cushing, which offers a higher level of cardiac care to patients in the area.
"We've been trying to make the rural hospital where a patient can get all of their noninvasive testing," said Agrawal. "The coronary CTA program is the future of cardiovascular testing. Now we can do an anatomical assessment of the coronary arteries. We don't have a cath lab here in Cushing, but this is the next best thing."
In order to test out the new equipment and enable staff to get more familiar with the system, Agrawal needed volunteers. He turned to his colleagues.
Judson was one of the Hillcrest Cushing employees who agreed to take part. Judson had struggled with shortness of breath at the time, a symptom previously attributed to allergies or COPD.
But Judson's scan told a different story.
The CTA showed a 99% blockage of the right coronary artery and more than 70% blockage of the left anterior descending artery.
"Her scan was very abnormal and surprising," Agrawal said.
Judson met with Agrawal the following day as the two discussed a plan of action going forward. In addition to her own symptoms, Judson has a family history of heart issues. Two of her brothers are currently on a heart donor list due to coronary heart disease.
"I didn't think my heart was the problem," Judson said. "I brushed what happened to my brothers off. I thought it's brothers in our family, it's not the girls."
As a result of the scan, Judson fortunately would not suffer the same fate. Judson had three stents put in and has noticed a significant difference.
"I'm feeling really good. I haven't felt this good in a long time," said Judson, who had been relying on breathing treatments, medication and inhalers to manage her breathing issues prior to the procedure. "I was very fortunate that they caught in enough time where I didn't have any damage to the heart."
Since her procedure, Judson has encouraged several family members and others around her to get tested and take a more proactive role in their own care.
"I suggest to people that they need to get their heart scans," Judson said. "You never know. It may save your life, like it did mine."
If you are over the age of 40 with a family history of heart disease, or if you have risk factors, you should see a cardiologist. To make an appointment, please call 918-592-0999.